Delhi-based young woman entrepreneur Ms Kanika Ahuja launched Lifaffa brand to help upcycle plastic waste into modern bags, laptop sleeves, mats, and fashion-style accessories so that it doesn't end up in landfills.
Kanika Ahuja, She is the founder of Lifaffa, recalls visiting one of landfill as a young child. "I wanted to climb for what I assumed was a small hillock. I saw many other different children from the area who play there. However, I was forbidden to recall doing that. I was told by someone that I would either hurt myself or get sick if I played there," she tells The Better India.
Recalling the vivid imagery of the high mounting garbage in the landfill, Kanika also had a good imaginary ability that can remember growing up in a household that was extremely conscious of how much and what they consumed. "Trying to find ways to move towards a circular economy that can become something I consciously started working towards," she says.
An early start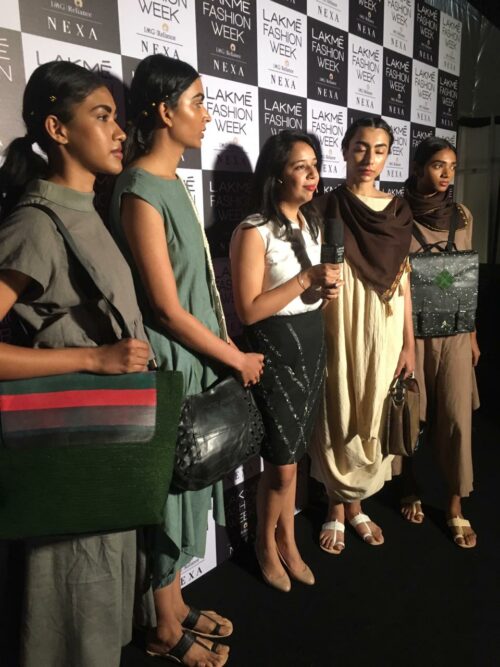 In 1998, Kanika's parents,  Shalabh Ahuja and Anita established Conserve India, an private NGO focused on energy efficiency. They run it and eventually started working on ways to tackle the nearby plastic menace that Delhi was and is still grappling with. While that NGO owned by her parents was neck-deep in running this NGO, they were not keen on having Kanika join this line of work.
"My father and mother, particularly, didn't want me to join NGO line of work. So, I studied Software engineering at Manipal Institute of Technology, Karnataka, and then went on to do a Marketing MBA from SRCC, Delhi. By 2015 I had joined a market research firm. It was during my stint at that firm that I wanted to make a switch and be a part of the development sector," she says.
That was how in 2016 again she joined the NGO her parents had founded. "There came a result-oriented point where the work that NGO Conserve India was doing felt like only being that of a well export house and that was when we took a break and decided to reassess that work that we were doing," she adds.
Towards a circular economy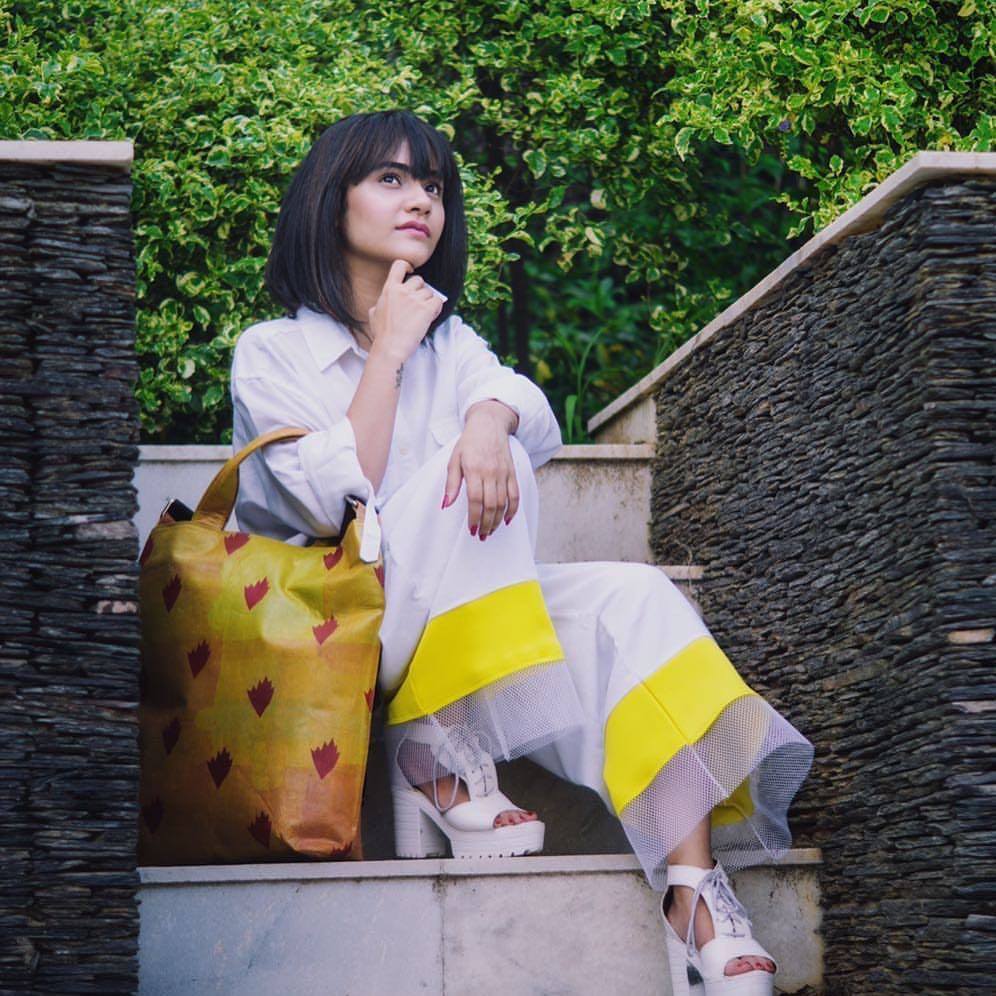 "We launched firm Lifaffa in 2017 as an independent social enterprise. The objective of this was to train people groups in upcycling discarded plastic bottles and bags and move towards a decentralizing goods production system in India," she adds. In its early months, Lifaffa also clinched funding from Ashoka, a  well known global venture fund that identifies and helps social enterprises around the world. Kanika mentions that the initial funding that they received gave the enterprise a much-needed push.
As of now, the brand is upcycling close to 1 tonne of plastic month on month.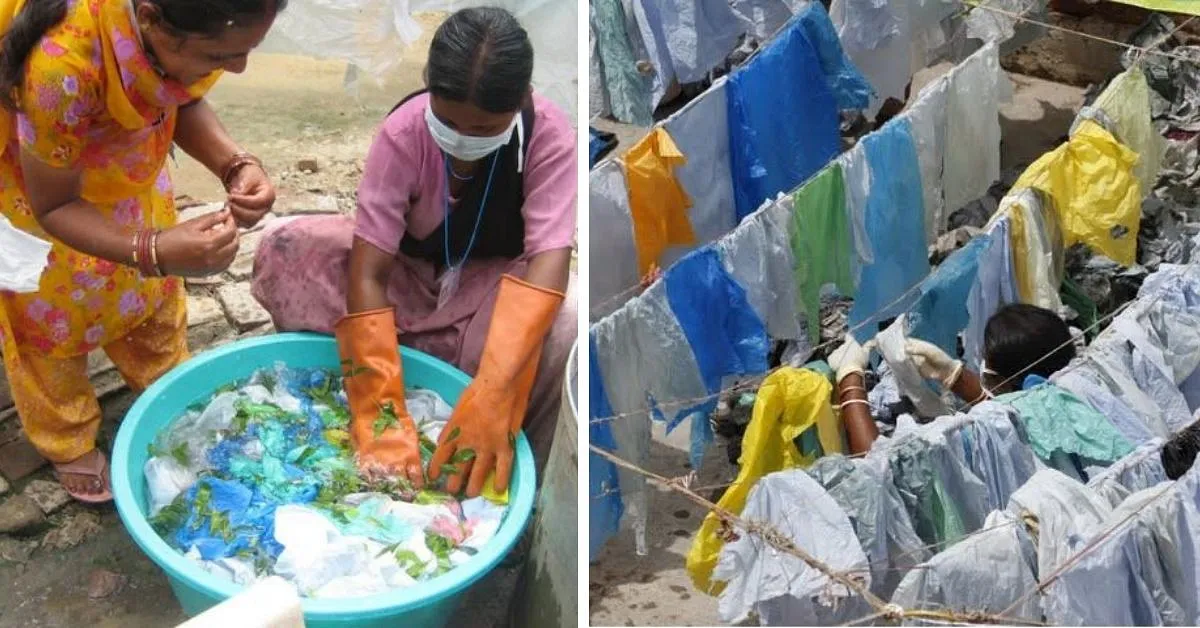 "While the pandemic did have an adverse impact on our work, we are now getting back to these numbers. The fact that we are providing people with an alternative to leather has been a huge plus point for us. This was also at a time when consumers were looking for alternatives," she adds.
"It takes us approximately a day and a half to make one bag and for a month's work, we take home close to Rs 8,000. Not just bags we now also make table covers, mats, trays, etc," she adds.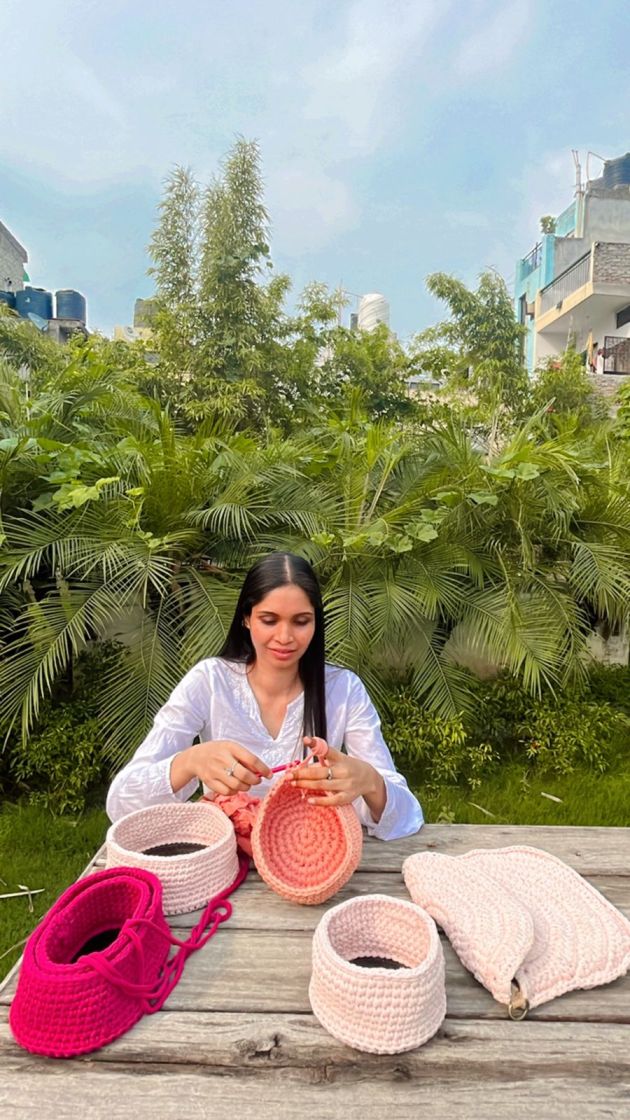 Making sustainable fashion appealing